Training course in Bakuriani, Georgia
"Mind Full, Stress Less" was an Erasmus+ Training Course that took place in Bakuriani, Georgia between 15-24 May, 2022. It gathered 24 participants coming from eight countries: Georgia, Armenia, Azerbaijan, Ukraine, Netherlands, France, Germany, Croatia. The project was based on methodologies of Social-Emotional Learning (SEL) and Non-Formal Education (NFL).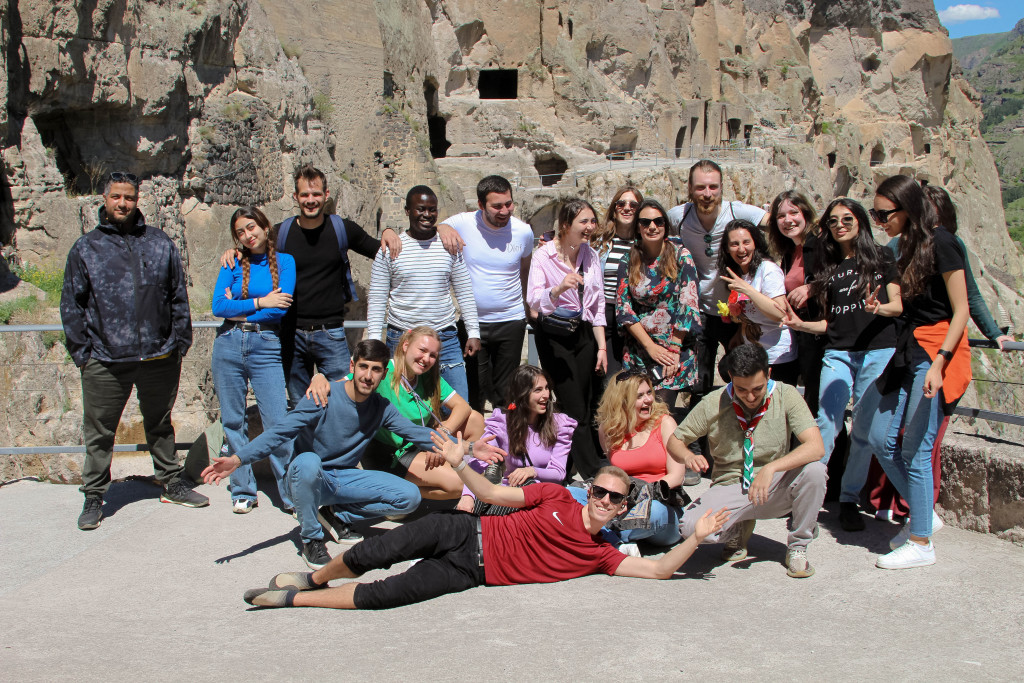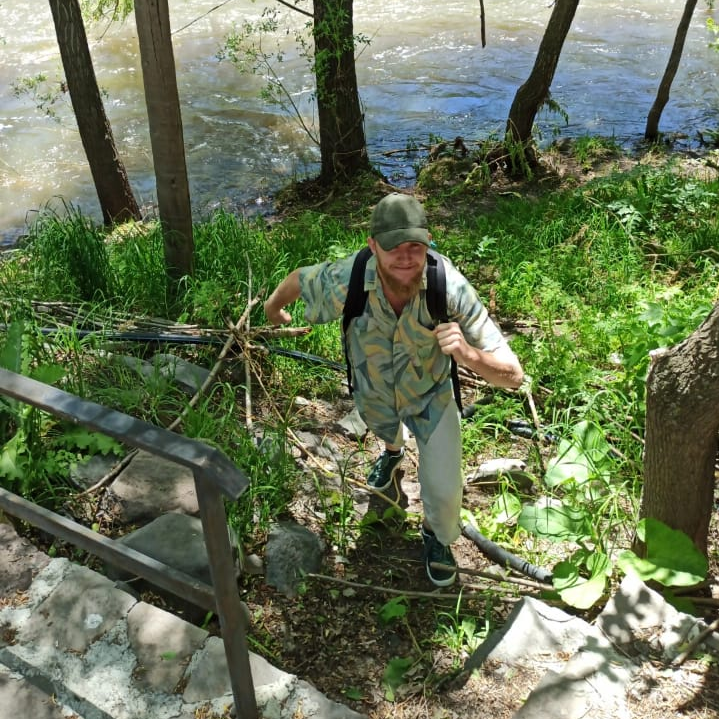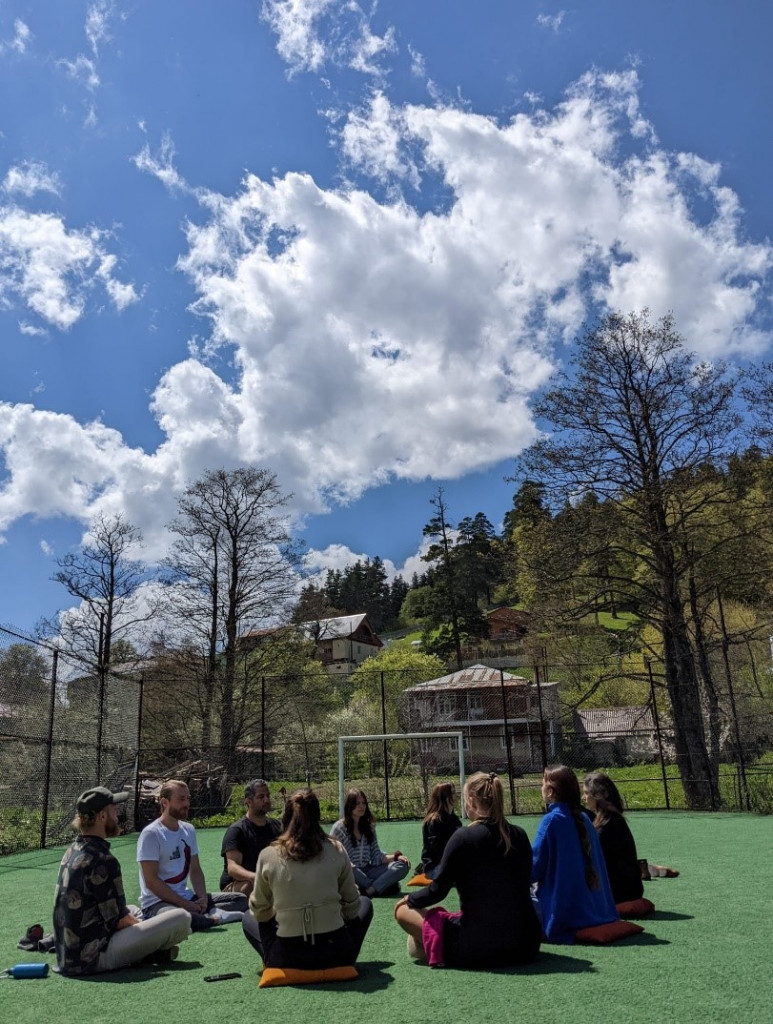 Luuk Jungerling – My experience with the Social and Emotional Learning project in Bakurani, Georgia 
It is an early evening with many unknown faces, all are tired. After a journey starting in more than 10 different countries, our group is collected for a final bus trip to the silent ski village of Bakuriani. We arrive at our hotel at eleven and after some pleasantries and easy conversation I decide it is time for bed. For the next 10 days our group will take a dive into a project exploring the potential of Social and Emotional Learning (SEL). Lead by our proud leaders Tamar Tsatskrialashvi and Richard Posthumus we explore our personal feelings and how we move through the ever-changing worlds we live in. This exploration and group discussions are made more intriguing by our differences in cultural and geographical background, making for exhilarating conversations. Especially topics such as Empathy, Decision-making and Self-management have impacted my personal growth and eternal journey to become a better, more balanced person. For this I need to thank my trainers and the whole group in being open to share their own opinions and respectful enough to consider those of others. To summarize my experience in this project I would say it was a great exercise in self-reflection with a great opportunity to meet and learn from people of different countries. Many have touched me during our time and all I hope to meet in some future endeavors.
Valentina Zovic – my experience in Mind Full, Stress less
It was not my first project, I already participated in some of them and they were all great experiences. Since I work as a high school teacher I saw in this training course about SEL many opportunities to improve my teaching skills. Social-emotional learning is definitely something what should be included in educational system because it brings many benefits in various fields. I was surprised when I found out how big economic value it has and that is one more reason why it should be more taught at schools.  During the project I learned a lot about preparing and facilitating workshops related to SEL core competences and I am definitely planning to implement my new knowledge into the work. Workshops such as My superpowers, Brain occupation, Step forward, Active listening, etc.  will become part of my working tools and I will be happy to share them with my students because I believe they can benefit from them. Besides acquiring new professional skills, this training also helped to start doing some good things for myself in order to start achieving personal growth. I am satisfied because I became aware of my self-care needs and I am proud that I created a self-care plan which, I hope, is going to be part of my everyday life. I learned a lot about responsible decision making and goal setting, both important skills for achieving success, so now I have a better base to make progress in those fields.
I also want to mention that I absolutely had amazing time during my stay in Georgia. I feel very happy and fulfilled after this Erasmus experience because I met many great and inspirational people, I came in touch with new different cultures and saw some of the most stunning Georgian sights such as Vardzia caves. I would recommend everyone to take at least one of many opportunities Erasmus offers because it is in the same time useful and fun, so do not miss the chance to meet people from different backgrounds, see new interesting places, learn plenty of new things and improve your working skills.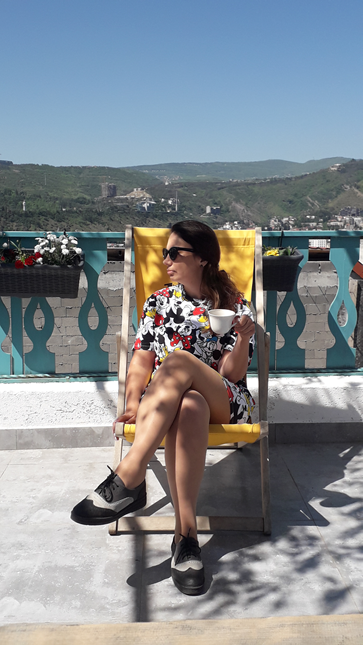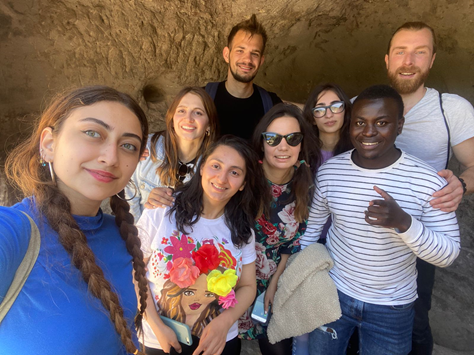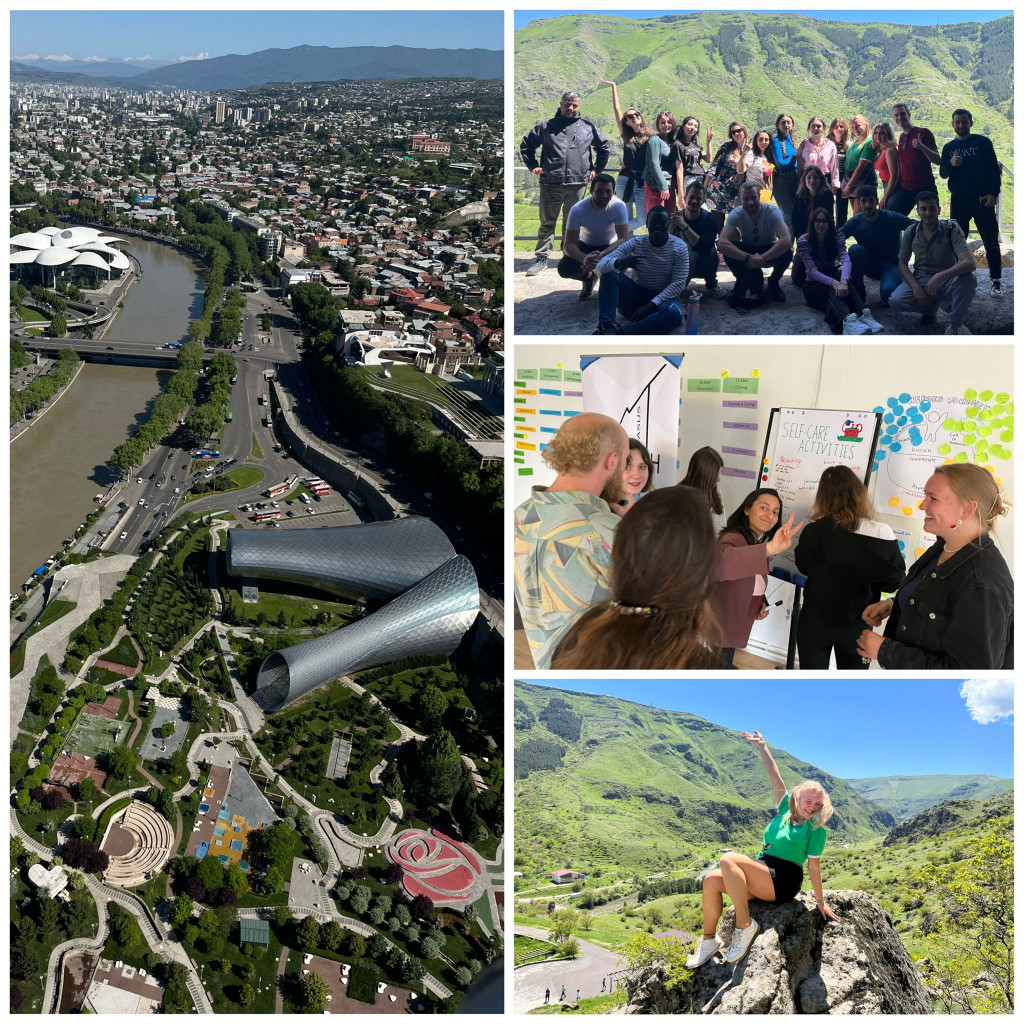 Maria Chudy – How I experienced Mind Full, Stress less
My trip from France to Georgia was very long. Normally, I travel a lot, but in this part of the world, I had never been before. When I arrived to Tbilisi, I already felt a completely different vibe than in other European countries. I thought it would be an unforgettable time and spoiler- it was true!
The first day, we tried to remember names of all 26 participants through many games (it was not easy, because names are completely different than in my country). The next day we already started working on the "Social and Emotional Learning" (SEL), and its' competences were introduced by trainers on each following day. Every day we had four blocks of sessions, separated by breaks for meals and coffee. During the sessions, the trainers gave us tasks, which we mostly completed in groups, and then we summarized them all together in a discussion. 
The project in Georgia was my first and for sure not my last one! I'm already looking for another opportunity to go abroad and I sincerely recommend Erasmus+ to all young people (and not only) who want to improve their skills in various areas, improve their language and cultural knowledge.
To read more about this training course and how to implement this, read our toolkit here
Want to join a Fire Flies project? Get in contact with us!